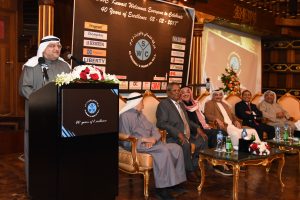 Al-Shamali & Waris Co. W.L.L marked its 40th Anniversary on 02nd February in Kuwait, Radisons blue. Abdul Hussain Marafie Grand Ball Room.
The celebration was attended by the Chairman, Mr. Muhammad Hassan Waris, And Partners Mr.AliKhaleel Essa Shamali,Mr. Khaleel yousuf al shamali Honorable Ambassador of Bangladesh S M .Abdul Kalam .Manufactures, Suppliers, Customers representatives and the executive staff with their family members.
The company chairman, remarked that "It's a major milestone we achieved today by celebrating our 40th anniversary with the presence of my esteemed partners who always stood by me in every steps of our growth and I am deeply indebted to their remarkable support.
The chairman extended his sincere appreciation and gratitude for the team Work of every employees of Al-Shamali & Warris. He emphasized that success & growth of the company was always supported by the hard work & sincerity of our employees.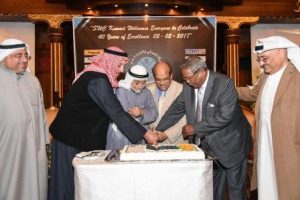 The chairman & partners personally thanked each of the loyal customers who were present in the gathering and remarked that "The Quality & Trust in our product & supplies have always been a major success factors for our customer satisfaction"
The gathering was also attended by their Major Product Manufactures and suppliers who are spanned around the globe.
The chairman expressed his deep satisfaction to each of the delegates representing a vast variety of their products. He specially remarked that "Success of Al-Shamali & Waris Co. was always supported by the success and mutual beneficial relationship we maintained with each of our manufactures and suppliers, whose supplies are undoubtedly stood the time of every competition in Kuwait & UAE Market"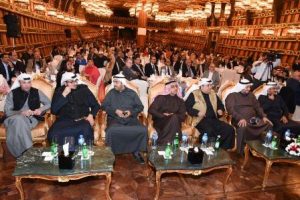 Al-Shamali & Waris Co. is a renowned Electrical Trading, Contracting and Metal Fabrication Company spanned across Kuwait operating with 6 large showrooms, Head office in Kuwait City and a manufacturing unit in Shuaiba Industrial Area.
The factory built in the year2007, is an ISO certified major industrial fabrication unit in the state of Kuwait.
Entire participants & team gathered in the event sincerely thanked and appreciated the event management lead by Mr. Ahsan Waris  (chief of operations) of Al-Shamali&Waris Co.